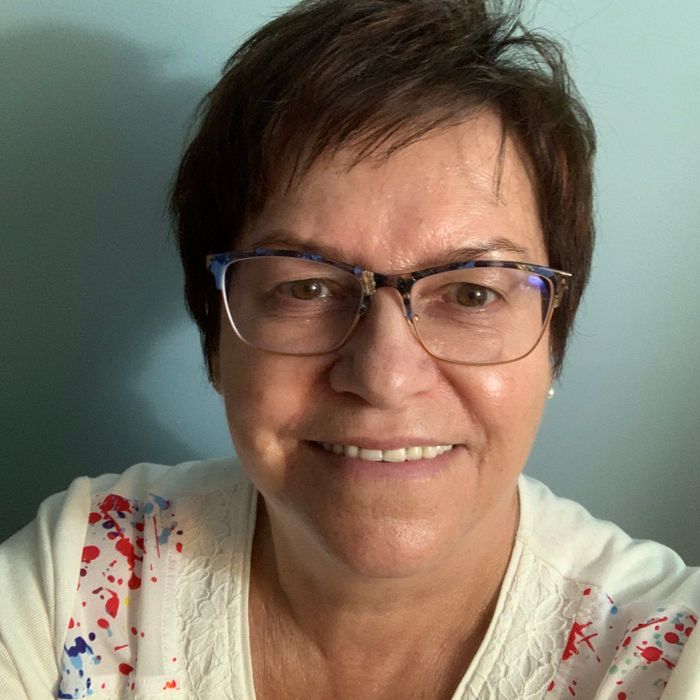 Pauline Rodrigue
Montréal, QC, Canada
Biography
Pauline Rodrigue was born in Beauce, she lives and works in Montreal. She has always had an artistic interest in the arts.
In 1974, she was introduced to the history of art and to different mediums: drawing, oil painting, pastel, ink and watercolor. She creates scenes inspired by the beauty of nature, which are full of nostalgia and softness.
In 2009, she completes a certificate in visual arts at the Université du Québec à Montréal (UQÀM) and experiments with various forms of expression. But her artistic passion remains undeniably for painting. It is there that she discovered abstract art. This form of expression enchanted her and made her spirit move towards other horizons. She favors organic forms, curves and exploits the contrasts...
Read more
Artistic approach
Coming from the Beauce countryside, my works are mainly inspired by nature that I have analyzed at length during my life. My works envisage an abstract or semi-abstract interpretation through organic forms, beginning with a study of the spontaneity of movement combined with an explosion of colors animating the resulting representation. Then, the transparency and fluidity of the mediums lead the public to a rediscovery of new textures that propose acrylic, watercolor and collage.
My paintings represent the freedom and authenticity of the materials I use, in order to recreate the organic genesis of the sometimes figurative, sometimes abstract styles that emanate from them. The small formats allow me to direct the audience's attention, first, to an overall impression of the...
Read more