Reinventing cultural and artistic events
Gallea has taken up the challenge of transforming cultural and art events to the digital world. Take an active part in cultural promotion by highlighting local artists
Get started
Access the largest network of independent artists
Gallea has built the largest network of local independent artists in Canada with more than 6,000 artists. Our process for calls to application will make it easy for you to recruit artists for your local or national initiatives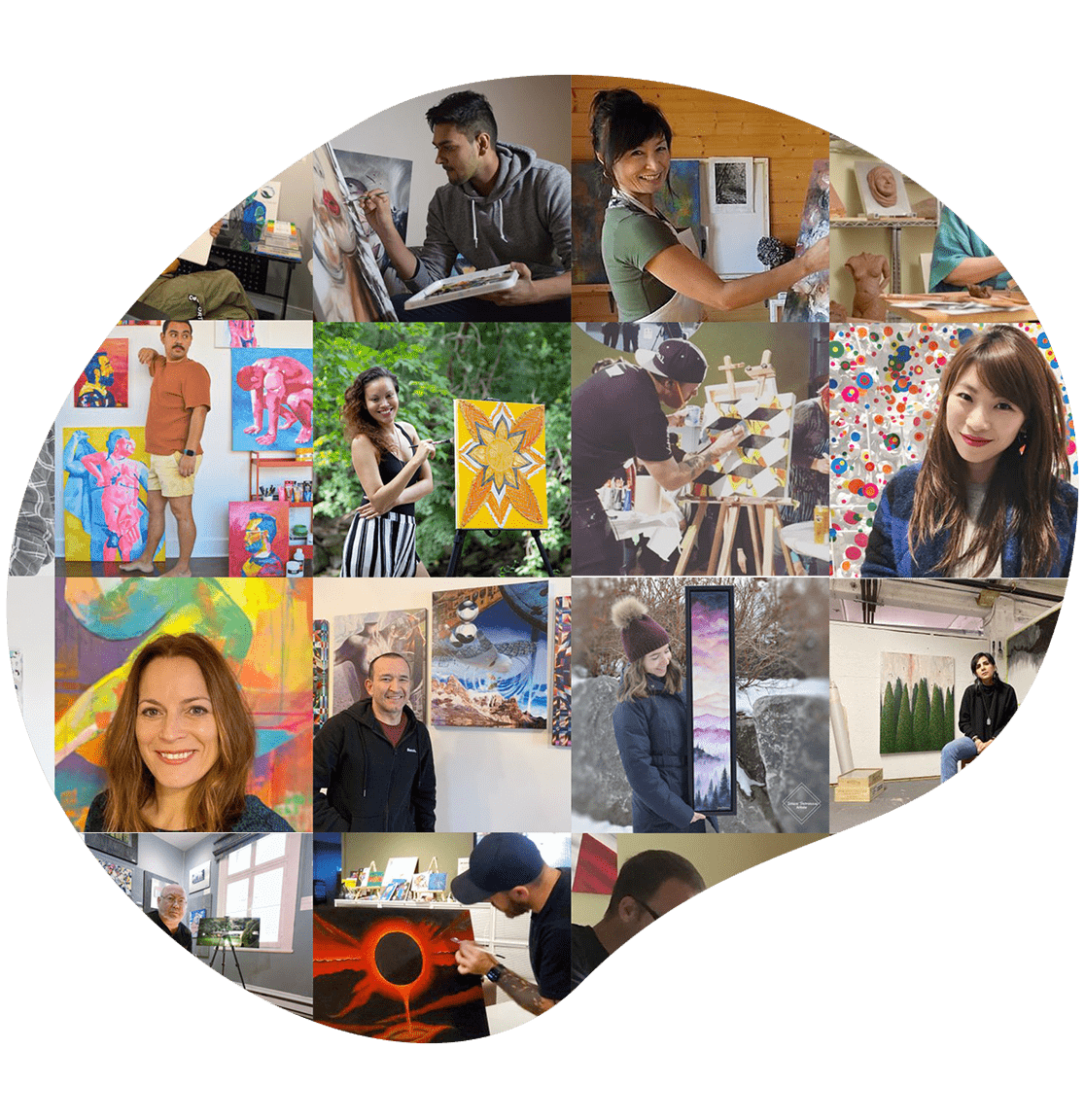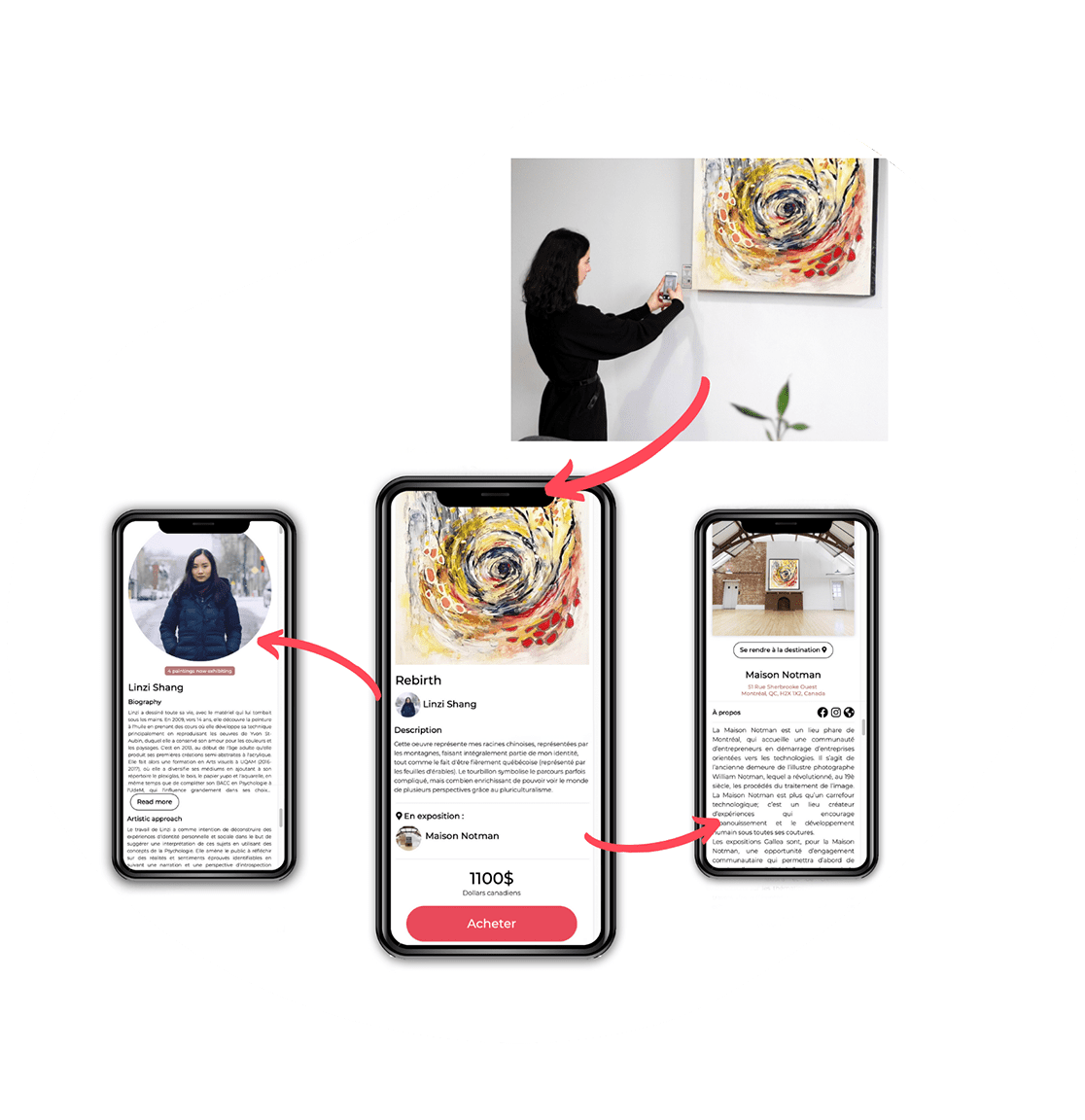 Offering a digital artistic experience
Gallea supports you in your digital transformation. We offer a real virtual and interactive artistic experience on our digital platform. Together let's dream bigger.
Reaching out to local communities
Along with its digital offering, Gallea relies on a physical network of exhibition venues. Enrich your visibility through local actors in your community and transform our neighborhoods into real cultural experiences.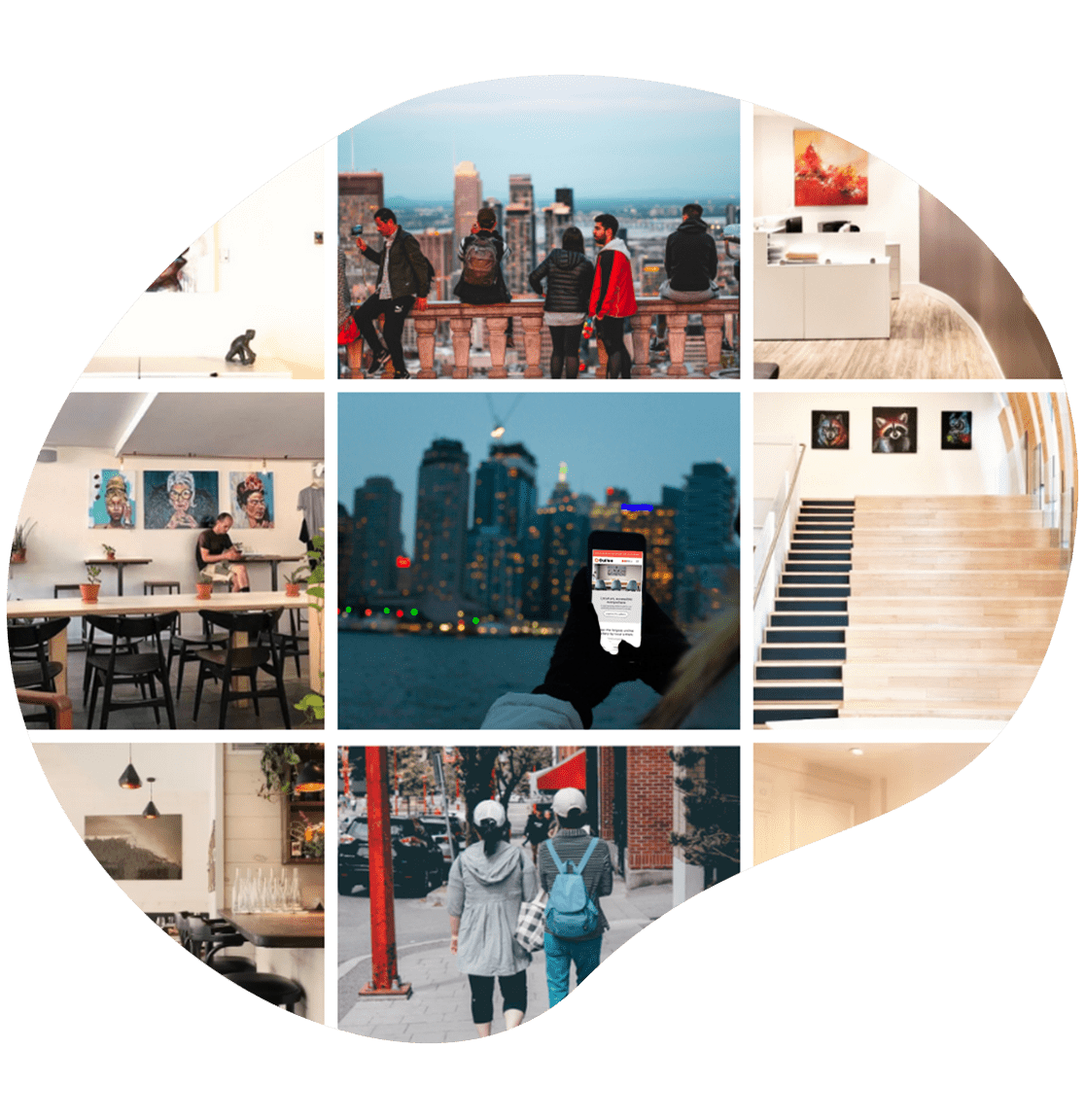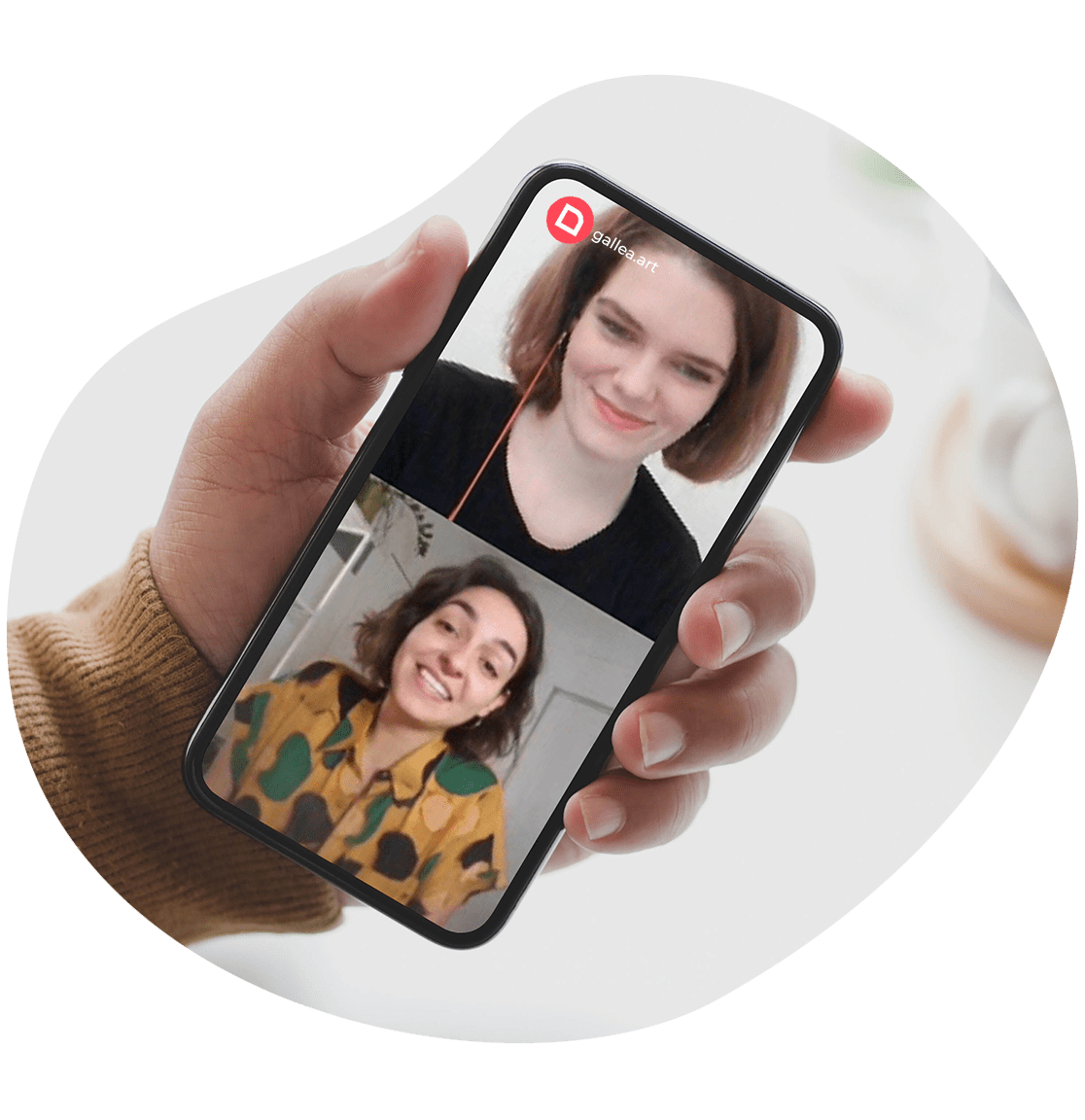 Encouraging the promotion of your events
As our mission is to make art accessible to everyone, it is essential to use engaging and interactive means of communication. We support you with interactive editorial content (video content, stories, games and contests)to enrich your communication plan on social networks .
Do you have a project in mind? Challenge us
Our creative team combined with our versatile platform allows you to build innovative artistic and cultural projects that reflect your values and identity.
Create now
" Our expectations have been exceeded and it is without hesitation that we will renew our collaboration for the next edition. "
Jean-François Guevremont
Director of Programming, Fierté Montreal
" It is always a great pleasure for us to work with this dynamic, creative, human and innovative team that responds to a real demand! Their support is complete and we feel we are in very good hands in their company. The services offered are flexible and adjusted according to our needs, an openness that makes all the difference! "
Yasmina Britel
Project Manager, Public engagement and national projects SUCO
" The Montreal International Auto Show was fortunate enough to partner with Gallea in charitable initiatives developed by the Montreal Automobile Dealers Corporation Foundation. This was a wonderful opportunity to highlight the talent of Canadian artists and to introduce a cultural component in a context that rarely lends itself to it. What more could you ask for than a beautiful meeting between art and the automobile for the benefit of health! "
Catherine Vachon
Manager, Sponsorship and Event Development
Reach out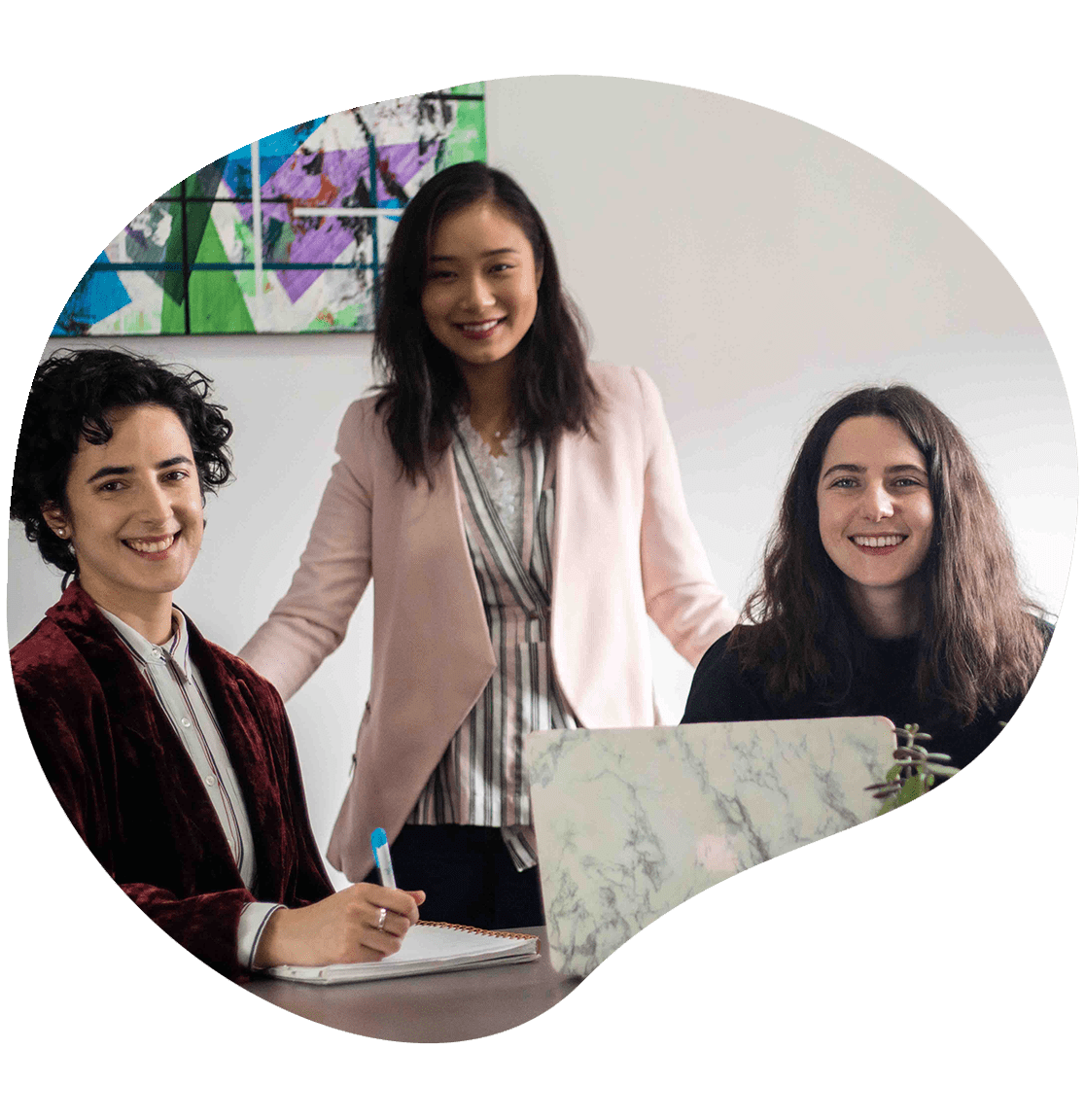 {{ form.errors.get('companyName') }}
{{ form.errors.get('firstName') }}
{{ form.errors.get('lastName') }}
{{ form.errors.get('companyRole') }}
{{ form.errors.get('email') }}
{{ form.errors.get('phone') }}
{{ form.errors.get('msg') }}
Thank you for your interest!
We will contact you soon