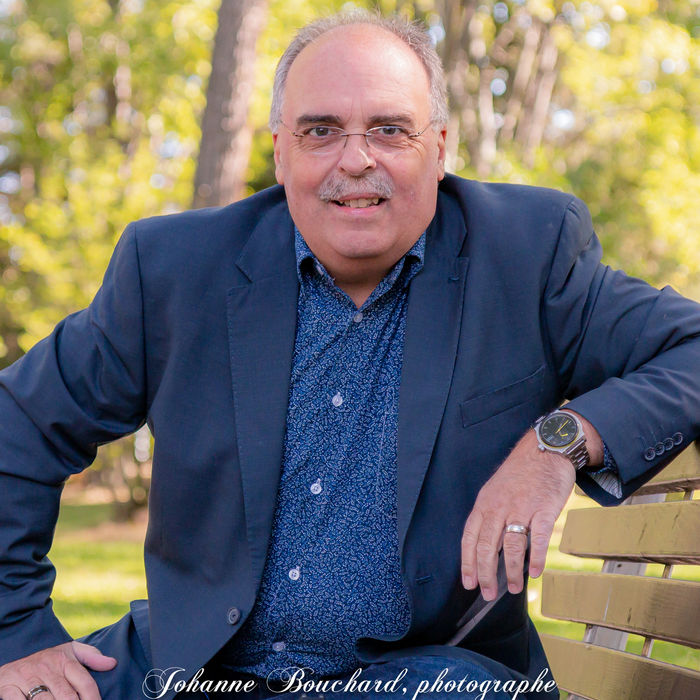 Martin Gaudreault, artiste-photographe
Roberval, QC, Canada
Biography
Martin Gaudreault was born in Roberval in 1959. He studied Media Art and Technology at the CÉGEP de Jonquière before studying Economic Development (specializing in downtown revitalization) at the Faculty of Architecture at Université Laval in Quebec City, where he obtained a Bachelor's degree in 1993. He continued his studies at the University of Sherbrooke in Intervention andragogique in 1996, then in Administration at the Université TÉLUQ in 1997.
He taught business start-up at the Cégep de Saint-Félicien before teaching vocational training at the Commission scolaire du Pays des Bleuets and the Centre des services aux entreprises in the Saguenay-Lac-Saint-Jean region. Since 2008, he is the general manager of the Office municipal d'habitation de Roberval.
His career in photography
Since 1978, he has...
Read more
Artistic approach
Martin Gaudreault is an image hunter.
He interprets landscapes under the animated gaze of passion. He highlights the details of nature mainly, but also landscapes in which poetry is particularly present.
His influences
René Richard, his great uncle, one of the Canadian painters who best expressed the solitude of the great northern spaces through the seasons, was also a photographer. He is one of her main artistic influences.
The French photographer and cartoonist Henri Cartier-Bresson is another major influence in Martin Gaudreault's work. He admires the mastery of the photojournalist's compositions, particularly known for his street photography and his depiction of the picturesque or meaningful aspects of daily life.
The photographic couple Mia and Klaus (Mia Matthes and Klaus-Peter Matthes) also left their mark on...
Read more